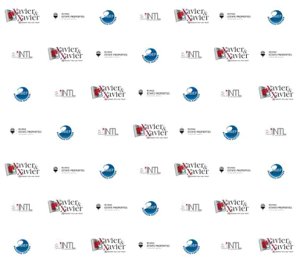 Buying your home means thinking smart as this is one of the biggest investments of your life. Begin with hiring an experienced local Real Estate Team that can help you locate and buy a house in Redondo Beach.
Things to Avoid when Home Buying in Redondo Beach
It is crucial to inspect your new house before you are handed the keys to know exactly the current condition and any repairs that are needed. You should also know where the property lines are located and this will prevent any future disputes with your neighbors. Additionally, get a preliminary title report and look to see if there are any liens or back taxes owed on the property. All liens including tax, mortgage and trust deeds need to be re-conveyed prior to transferring ownership when your escrow closes.
Do Not Attempt Timing the Market in Redondo Beach
Do not make it an obsession to time the local real estate market for the best time to ourchase your next home. It is hard to predict the highs and lows of the local housing market. The ideal time for buying a house is when you find your dream home and are able to afford it! The real estate market is unpredictable and you cannot anticipate when the price of properties for sale in Redondo Beach will go up or down… So instead of trying to time the market, devote your time to hiring an experienced Realtor to represent you with your purchase and your agent will be very instrumental in locating good values on local houses, townhomes or condos for sale in Redondo Beach and inform you of the best public schools and locations for you to live and raise your family.
Bigger is not always Better in Redondo Beach
Large numbers of people are drawn towards big houses. But when it comes to the purchase of your home, bigger is not always better…You should not buy the biggest Redondo Beach house in a neighborhood of smaller homes. This is due to the fact that market values of the smaller houses will ultimately bring down the value of the bigger houses in the neighborhood…When you plan to resell, there will be limited pool of buyers willing to pay above market prices for your mansion in the land of smaller houses.
Do not purchase your next Redondo Beach home on the basis of emotion…
If you purchase your next Redondo Beach home on the basis of your emotions, you are sure to make some bad financial decisions. Always remember the fact that buying a home is making the biggest investment of your life. So, it is crucial to make your decision after much considerations and analysis of your living and buying needs. Just purchasing a home by liking its architecture or room sizes is not the right decision. Instead, think clearly and consider each and every aspect before making your purchase. Sam and Bindu Xavier are experienced licensed Realtors and will guide you through the complete home buying process and locating the best real estate to buy in Redondo Beach!
Summary: Buying a Redondo Beach home is going to be the biggest investment of your life and you need to make your decision wisely. Hire Xavier and Xavier at Compass and Sam and Bindu have the dedication you need and experience you can trust for all your Redondo Beach Real Estate needs. Visit Us online today at www.amazingsouthbayhomes.com or call 310-866-7598. CA DRE #01449986 and 01818247.